1 Year started with 1 Day!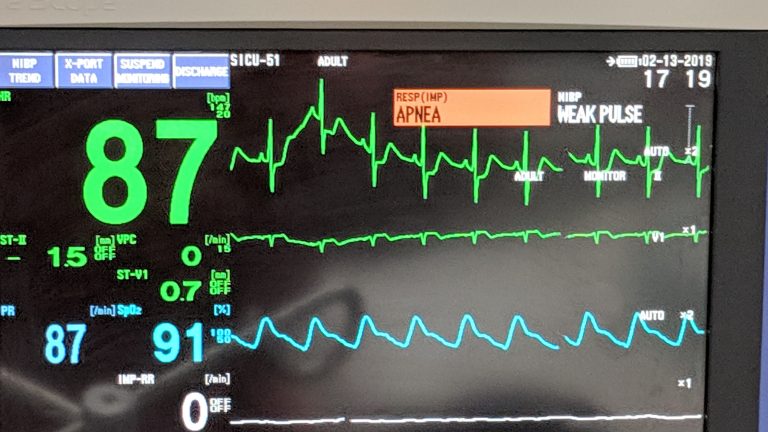 Let me make sense of how one year started with one day.  It's been one year since I've heard your voice or seen your smile.  One year since I've gotten a call that you need groceries or to pick up your prescriptions. One year since you've asked if I was on my way because I was already late. One year since you fought with me about why you should be allowed to eat cheeseburgers and french fries everyday. One year!
In that year there have been family weddings, babies born, graduations, engagements, sickness of those we love and even death. In that year new purpose and appreciation was found, cherished moments were safeguarded and tons of videos and photos were shared. In that year there was more love shown and shared by all who knew you.  In that year certain people stood up, while others have fallen.  In that year there was hurt and despair and hearts filled with tears and it all started with one day.
The one day our lives changed forever – February 13, 2019.  On this one day we said goodbye to the person who gave us hope, happiness, unconditional love and laughter.  One day that was the start of a new life, a new way of thinking, a new pain and a new loss.  One day that will forever be remembered as the day my mother died.
To realize the impact a person has on ones life can be overwhelming. The affects of losing someone who played such a big role in keeping the family together is a daily struggle.  Every family has that one person who was the glue, who put in more effort than others, who was the rock for just about everyone.  That person was my mother. 
Grief affects everyone differently and I truly don't think it's ever something you can prepare for.  Whether someone is sick and slowly getting worse or someone dies suddenly and unexpected, as my mom did, there is no way to ever know or prepare for the emotion and heartbreak of losing someone you love. It's what happens next that I wish I was more prepared for.
The one year that started with one day. The one year that I would cry myself to sleep. The one year year of listening to voicemails just to hear your voice. The one year of denying myself any happiness because you're not here to share it with me.  The one year of looking for signs just so I could feel you close to me.  The one year of watching movies, listening to music or visiting places we went together so I could be happy thinking of good times but wasn't prepared for the river of tears that would follow.  The one year of learning how to get through every holiday, birthday and anniversary without you. The one year of missing you!
The one year has also taught me to be strong. The one year has shown me that I'm not alone. The one year has opened new doors and built new relationships that you'd be proud of. The one year has had more of an impact on others because of your life, your love and your teachings.
So tomorrow is another year that starts with one day but this year will be different. This year I know I have the strength to get through it. This year I know what to expect. This year I know it's okay to cry.  This year I know the pain will never go away.  This year I know I'm not alone. This year I know how much I will miss you. This year I know how to feel close to you because it all starts with one day.
"You can never forget someone who gave you so much to remember!"
Rest in peace Mom!
Always loved, forever missed.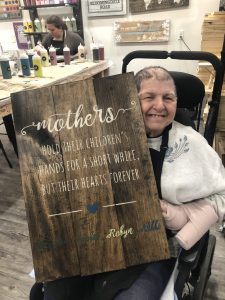 Making sense of it all!
Robyn
Don't miss out on seeing future blog posts, sign up for our mailing list. 
© 2020 Wellness Resource Support. All Rights Reserved.
_________
Disclaimer:  The information contained on Wellness Resource Support is intended for informational and educational purposes only. Any statements made on this website have not been evaluated by the FDA and any information or products discussed are not intended to diagnose, cure, treat or prevent any disease or illness. All writing and content on Wellness Resource Support is simply the opinion of the author and should not be treated as professional medical advice. The authors of this site have no medical training or licenses and do not claim to be medical professionals. Please consult a healthcare professional before making any changes to your medical care, diet or taking any supplements that may interfere with medications.