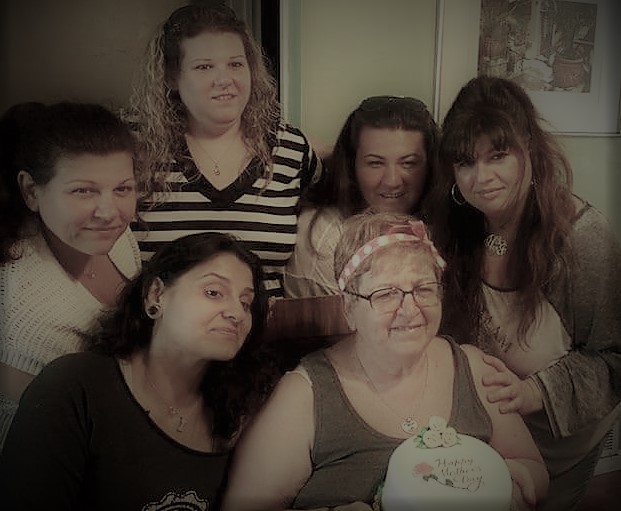 Let me make sense of Mother's Day. For 43 years mother's day was a day to appreciate the woman who cared for, nurtured and loved me unconditionally. This year, mother's day has a whole new meaning. One of remembrance and honor. Honoring the life and memory of a remarkable mother. 
As many of you know, my mother passed away in February. These past few months have been the most challenging and emotional months of my life. There is nothing that can ever fill the void of losing your mother.  She was my biggest cheerleader, most trusted confidant, best friend,  inspiration and my reason. I'm not a mom but I do my best to live up to my roles as Aunt and Godmother to many. I love all of my nieces and nephews unconditionally and often let them know what they mean to me and how amazing they are.  I often think of how my mom influenced my life and want to be that type of influence to the next generation.
My mother was probably the most selfless person I ever met. She had such a simple heart and refused to believe bad things about people. We would joke that she lived in a bubble because she didn't want to deal with anything "bad" or upsetting.  She would ignore it and pretend she didn't know. This simple way of thinking is what was so lovable about her. There was never any fear of judgement. 
As a teenager she often told me if you are ever in a situation and feel unsafe, no matter what time it is, call me and I will pick you up no questions asked. One time, in high school I was in a situation and called my mother late at night. She picked me up, no questions asked as promised. I'll never forget that, because, she saved me from a situation that eventually did go wrong just as I was afraid. This is something I tell me nieces and nephews all the time. I want to carry on that feeling of knowing someone has your back, the way I always knew she had mine. 
Some of my happiest moments in life are times with my mother. I have 3 sisters, but my mother had such a big circle of close friends that we always had a large group. Whether we'd all pile in a car and go to the beach with packed coolers or family football games and picnics after apple picking, my mother was in the heart of it all planning these precious moments that would last a lifetime. From making homemade pizza after sleigh riding to BBQs after the annual 4th of July parade, she created traditions with her friends that we now carry on with the next generation. 
As she grew older and even after her stroke, her personality was still winning over the hearts of many. Her doctors, therapists, nurses and fellow patients were amazed at how high her spirits were. She was always thinking of others and doing things like inviting the ambulance drivers over for dinner to have my dad's homemade meatballs or making sure we didn't forget to get treats for the nursing staff. She loved life and enjoyed time spent with her family and friends. It didn't matter if we were sitting there watching a movie laughing so hard our stomach hurt, going to the casino or going out for a good meal, she would be the first to say "com'on let's go."
As I think back to my childhood and the challenges I faced, I always knew she would be there for me no matter what, supporting me and believing in me.  The friendships and support circle she created all those years ago, stands just as strong today.  She left behind a legacy for her family that will help carry us through this difficult time. A legacy of love and friendship. I hope she knows just how much she was valued and loved by so many.  Even the priest told me her funeral procession was the longest he's ever seen.  I know my life will never be the same without her. I can only hold her memory close to my heart and celebrate her each and every day. I'll do my best to live up to the person I know she'd want me to be. Reach the goals we talked about reaching together and carry on our traditions.  
I'll never be able to make sense of why she left us that day, but I take solace in knowing her passing was exactly as she would have wanted. No pain and laying in my father's arms.
Happy Mother's Day Mom!
Your love shines a light in each of us every day.
Making sense of it all!
Robyn
© 2019 Wellness Resource Support. All Rights Reserved.
_________
Disclaimer:  The information contained on Wellness Resource Support is intended for informational and educational purposes only. Any statements made on this website have not been evaluated by the FDA and any information or products discussed are not intended to diagnose, cure, treat or prevent any disease or illness. All writing and content on Wellness Resource Support is simply the opinion of the author and should not be treated as professional medical advice. The authors of this site have no medical training or licenses and do not claim to be medical professionals. Please consult a healthcare professional before making any changes to your medical care, diet or taking any supplements that may interfere with medications.